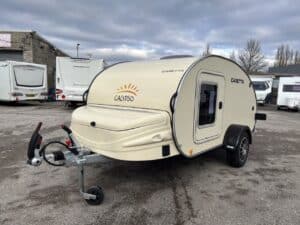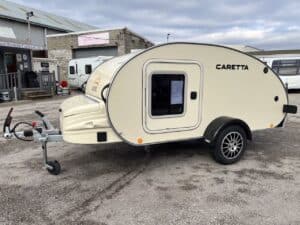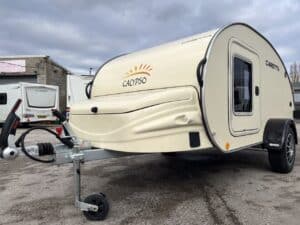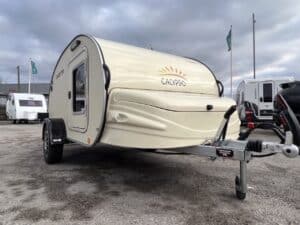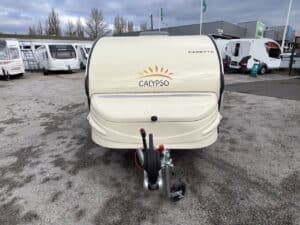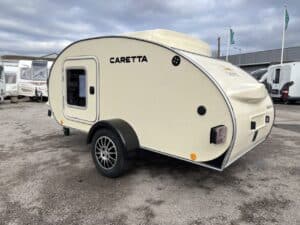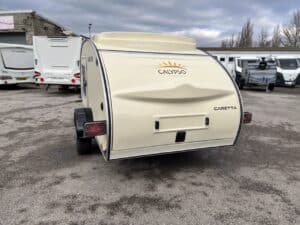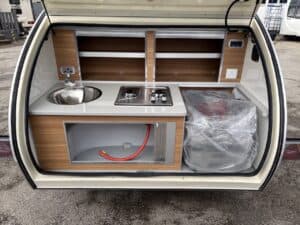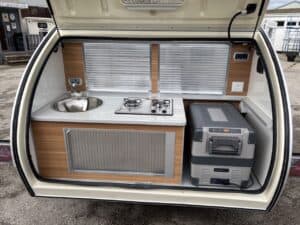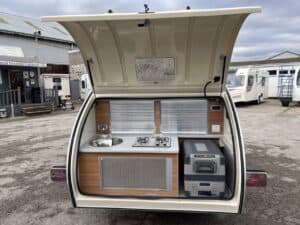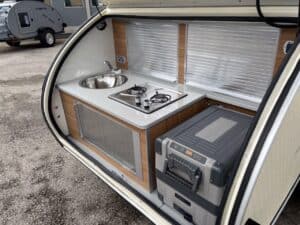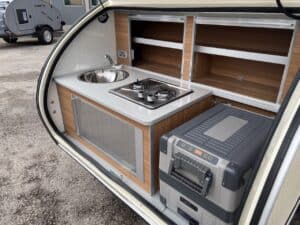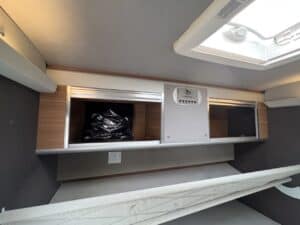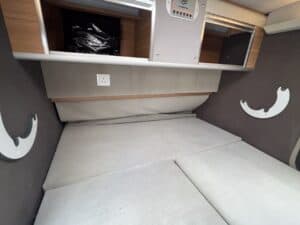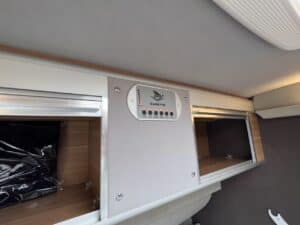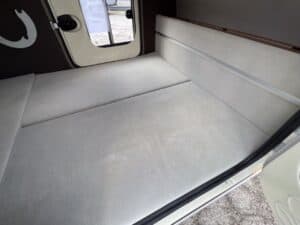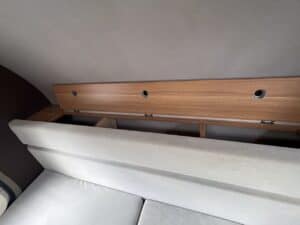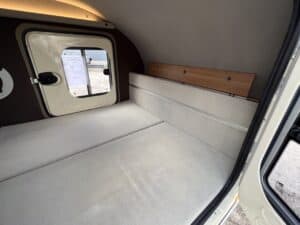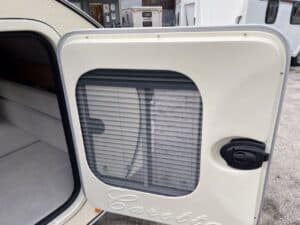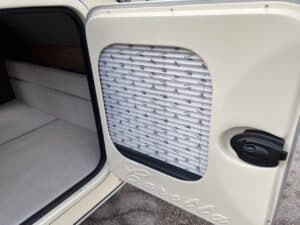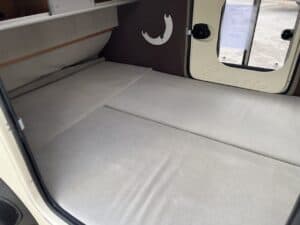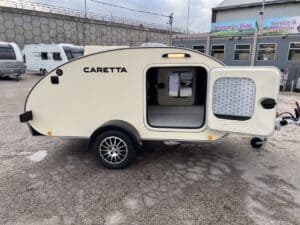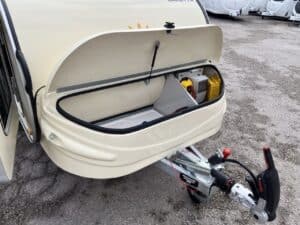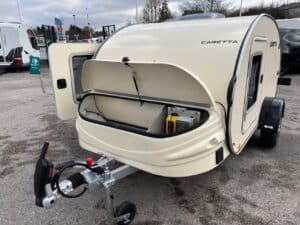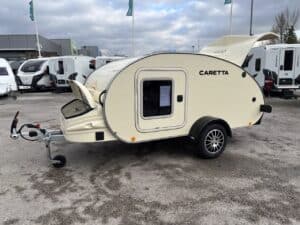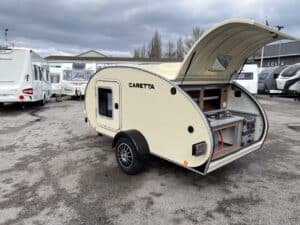 Specification
Year: 2021

Layout: Two berth

Dimensions: 2050 x 4180 x 1740 mm (LxWxH)

Colour: champagne

MTPLM: 750kg

Warranty: YES

MIRO: 680kg

Payload: 70kg

Featured: 1
Description
CARETTA 
Calypso Teardrop 1500
CARETTA 1500
PRODUCT DETAILS
Never before has camping and outdoor living been so easy with our superbly designed Caretta range. Live the adventure – simply hitch-up and go. Stable and aerodynamic, they can be towed by virtually any kind of vehicle from a small hatchback or family saloon to a van, sports car and even a trike. And, when you get to your destination, their lightweight, yet robust construction, allows them to be easily handled into position with no complicated reversing or fuss. Drop the third wheel, unhitch, role to the desired spot, level and you're ready to experience all the fun and adventure these marvellous compact trailers provide.
Brilliantly clever, ergonomic design maximises the space for comfortable living accommodation while providing plenty of room for storage. Each Teardrop Trailer is built to exacting specifications by craftsmen, with the attention to detail and finish normally only associated with larger, more expensive units. Our quality has earned us an outstanding reputation, that's why we back all of our sales with a full, one year's warranty.
Caretta 1500 is the new generation of camping trailers. It is created for 2 persons ,who can sleep with relaxable atmosphere in cabin, by means of seperate windows and twin side doors. Bed dimensions are 150×200 cm. When the back luggage compartment opens, it shows Kitchen stand, cupboards, and Fridge. While driving it will provide advantages such as wonderful handling with the option of brake system and it's design, large view by car distance which is through the compact body size. While camping beside it's comfort same as what bigger caravans offers, the functionality of special equipments will lead your wonderful journey on the most beautiful places on earth which you wouldn't be able to discover by other wheelers. Caretta can be towed easily with small volume engine cars. Due to mounted on the side portion tent, can extend it's surface. When you park the Caretta at the camping, your car will be free for your daily trips. Sometimes it can ease your life if you have limited time for holiday, you can see more and visit more simply enjoy more!
PRODUCT FEATURES
Number of Person: 2 + 2 ( with Tent )
Exterior of Cabin: Fiberglas
Chassis: Galvanize chassis, Al-Ko axle and front system group
Energy: 12 DC – 220 V discrete systems
EQUIPMENT
40 A Battery
Side Awning (Optional)
Battery charge system
LCD TV (Optional)
DVD Player, Radio (Optional)
Fridge (12 DC & 220 V)
Tent Light
Ventilation
Vehicle Signaling System
Al-Ko Brake System (Optional)
Al-Ko Shock Absorber (Optional)
Port Baggage (Optional)
Single Cooker (Optional)
Kitchen Table extention(Optional)
Panaromic Ventilation(Optional)
Combo sink&hob (Optional)
Solar Pannel 90 W (Optional)
Heating System (Optional)
AC System (Optional)
Fancy something bigger Click below
Caretta 1500 OFF ROAD LIMITED EDITION