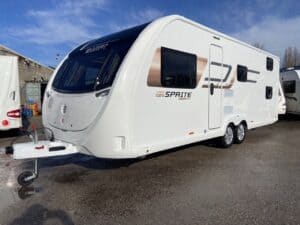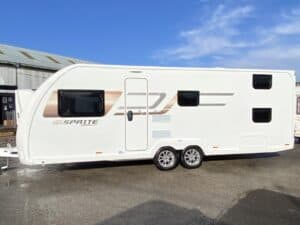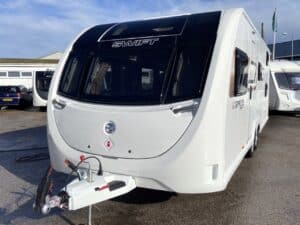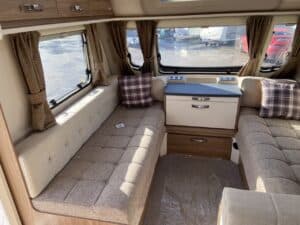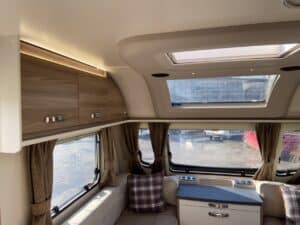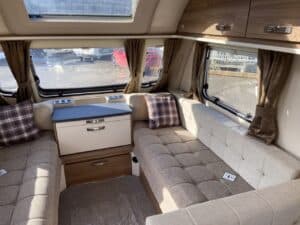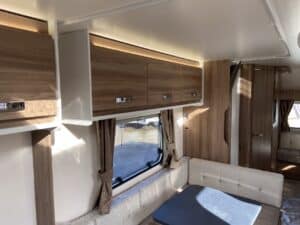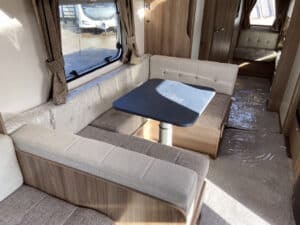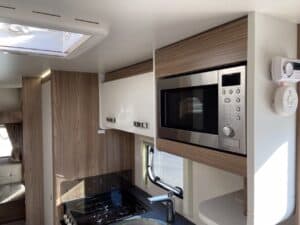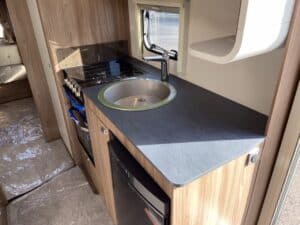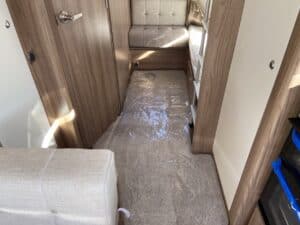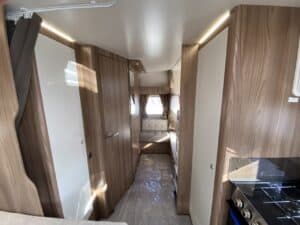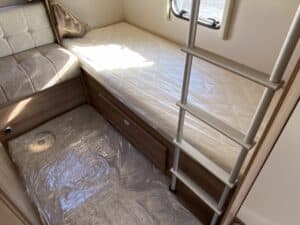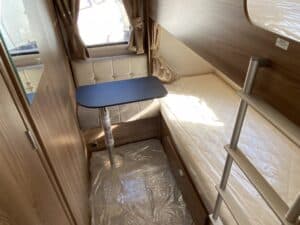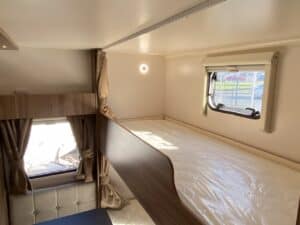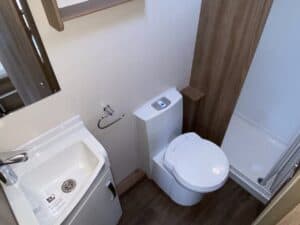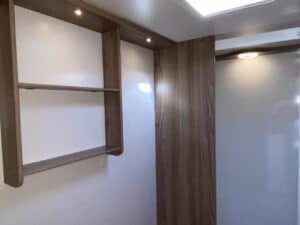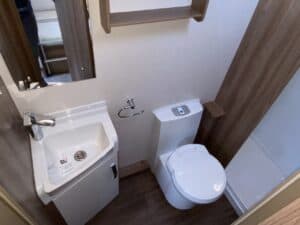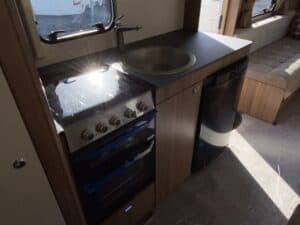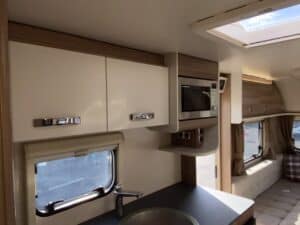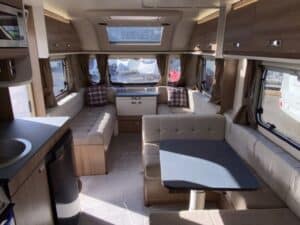 Specification
| | |
| --- | --- |
| Year: 2022 | Layout: fixed rear bunks 6 berth |
| Dimensions: 7.98x2.46x2.59m (LxWxH) | Colour: White |
| MTPLM: 1700kg | Warranty: Factory's |
| MIRO: 1520kg | Payload: 180kg |
Layout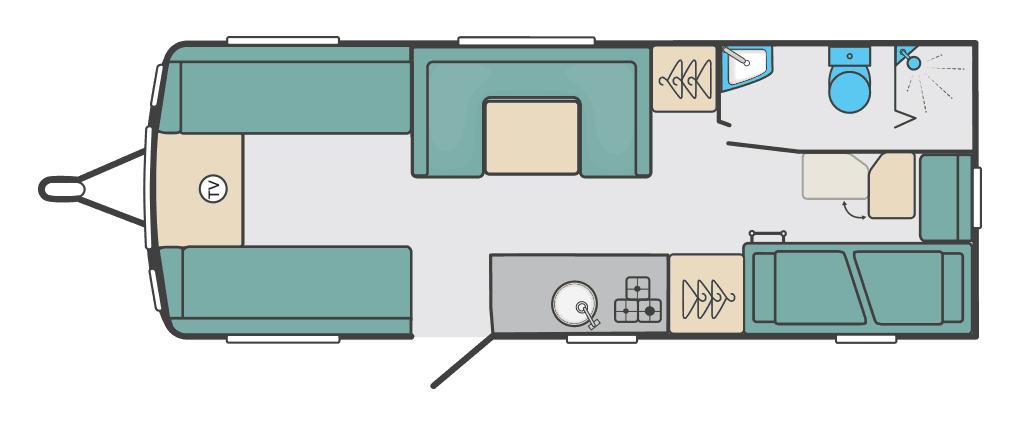 Click here to englarge layout view
Description
Super Sprite Quattro DB
ONE LEFT IN STOCK…..
More info coming soon…
Stunningly redesigned last season the exceptionally popular Sprite and Sprite Super ranges represent even better value for 2021 with a major specification upgrade, including panoramic sunroof, lifting the already excellent level of standard equipment. Adding extra appeal to the range's acclaimed interior looks is the addition of upper locker doors in matt 'Aralie Sen' woodgrain. There are 10 models available including the NEW Sprite Super Major 4SB making three 8ft wide Super models in total.
DETAILED REVIEW
The Sprite Super Quattro DB is a super-wide, twin-axle, six-berth caravan with a cleverly designed kids' table and two wardrobes.
The Super range of Sprites denotes that these two models are eight feet wide.
DB stands for Double Bunk; they're on the offside at the rear with, alongside, a little seating area and a rectangular, monopod table of a clever design which swivels on its stand. You can position it against the wall or swing it across, once the kids are sitting ready for their meal, positioned parallel with the seat.
The extra width compared with a standard Sprite means that there is space for the shower room alongside this little dining arrangement.
Since its incarnation for 2017, this layout broadly now appears in four caravan ranges. They all have features which make them different from the others on the market. The swivelling table is one of the elements which distinguishes the Sprite Super DB; the other is that it has two wardrobes. They are opposite one another, forward of the bunks and shower room.
The wide, U-shaped central dining area is capable of seating six (just). It also makes into a double bed, measuring 1.9 m by 1.34 m, by pulling out base extensions on each end of the U-shaped seating.
The base of the bed, which you can create from the lounge, pulls out from under each of the settees, to meet in the centre. The edges of these bases are disguised by upholstered sections attached to the edges of the seating; very refined.
Its lounge is gorgeously spacious, thanks to the extra width. And, compared with standard-width caravans, this super sprite quattro db you get a wider chest of drawers and occasional table, too.