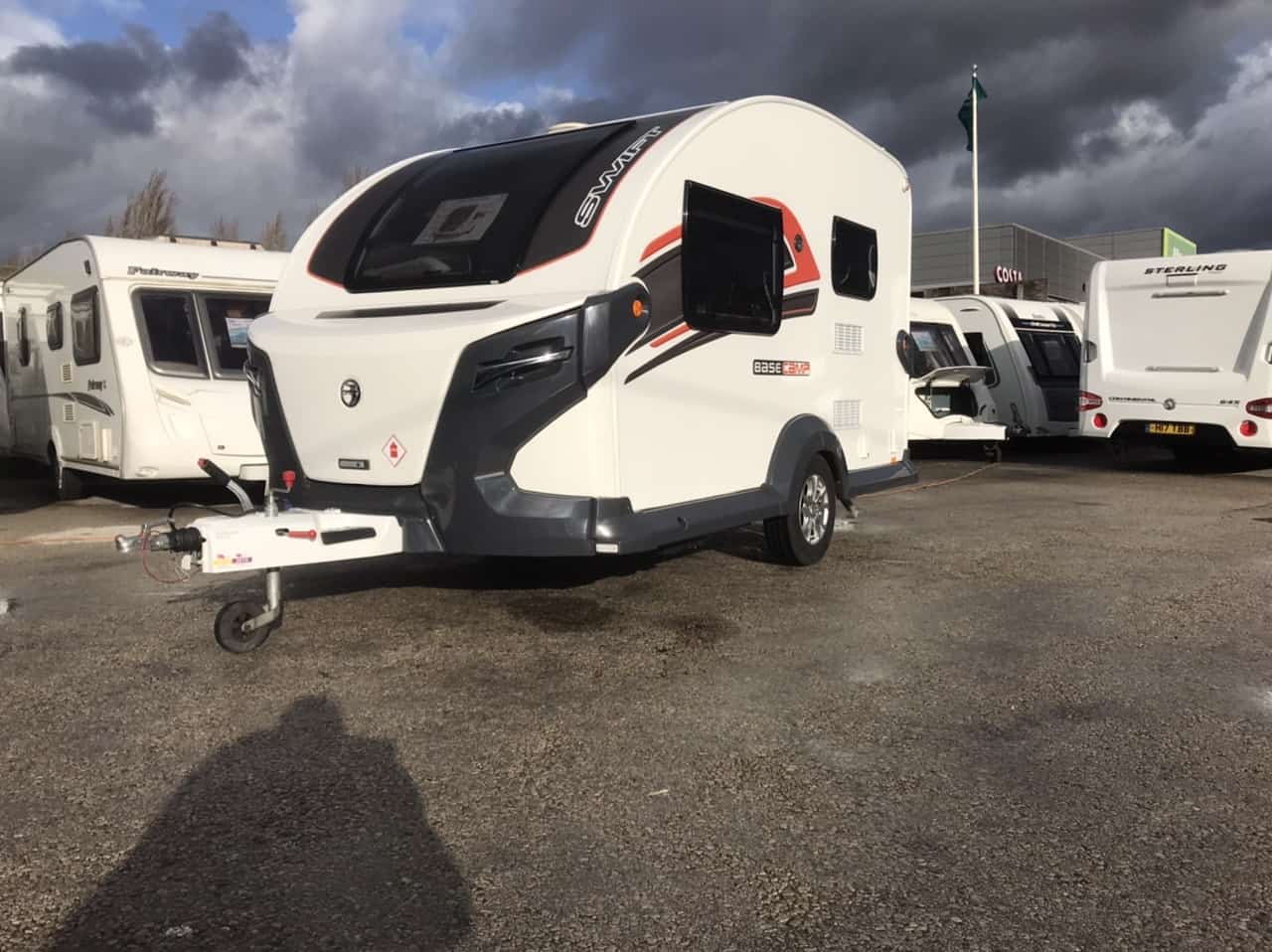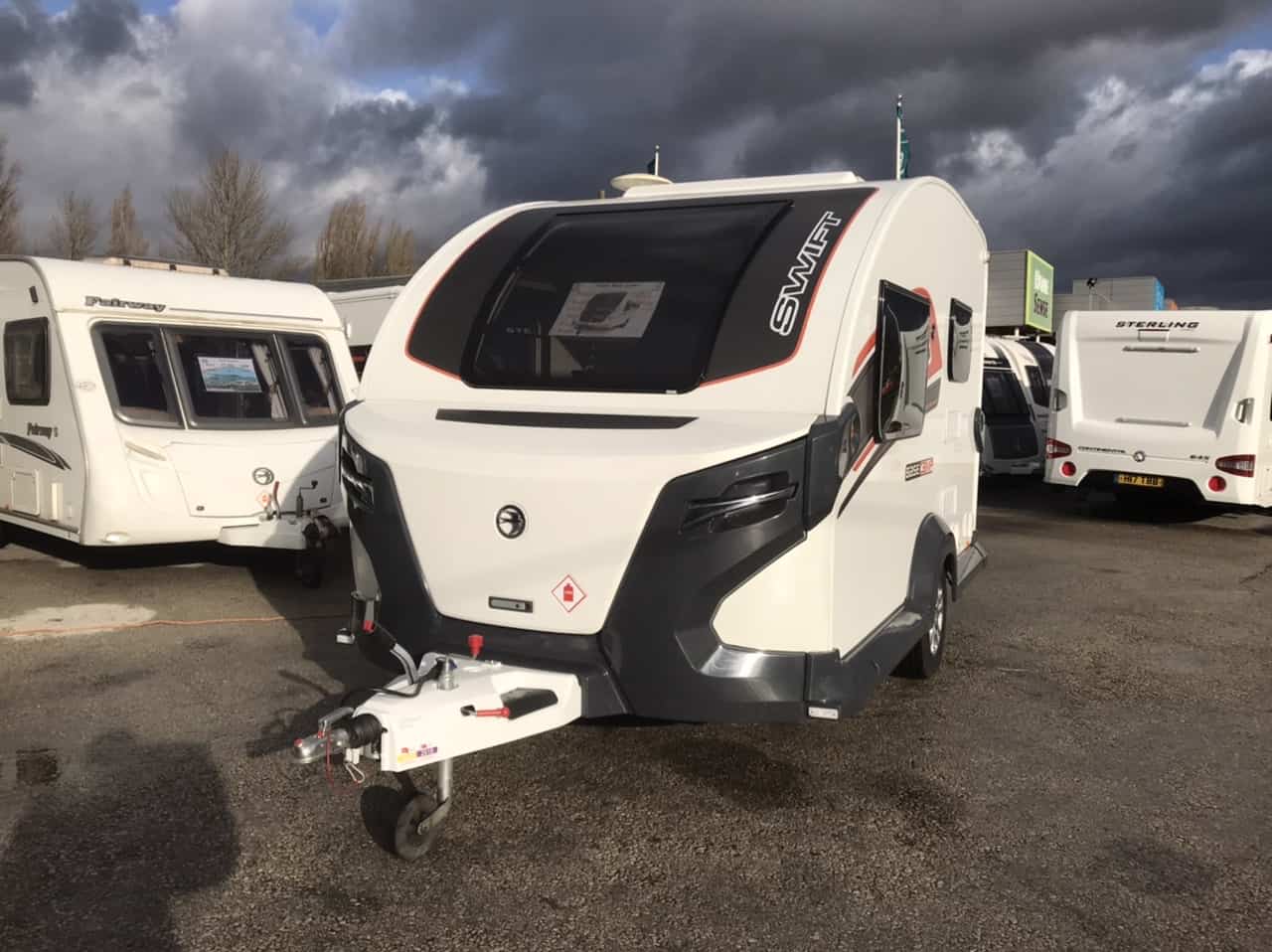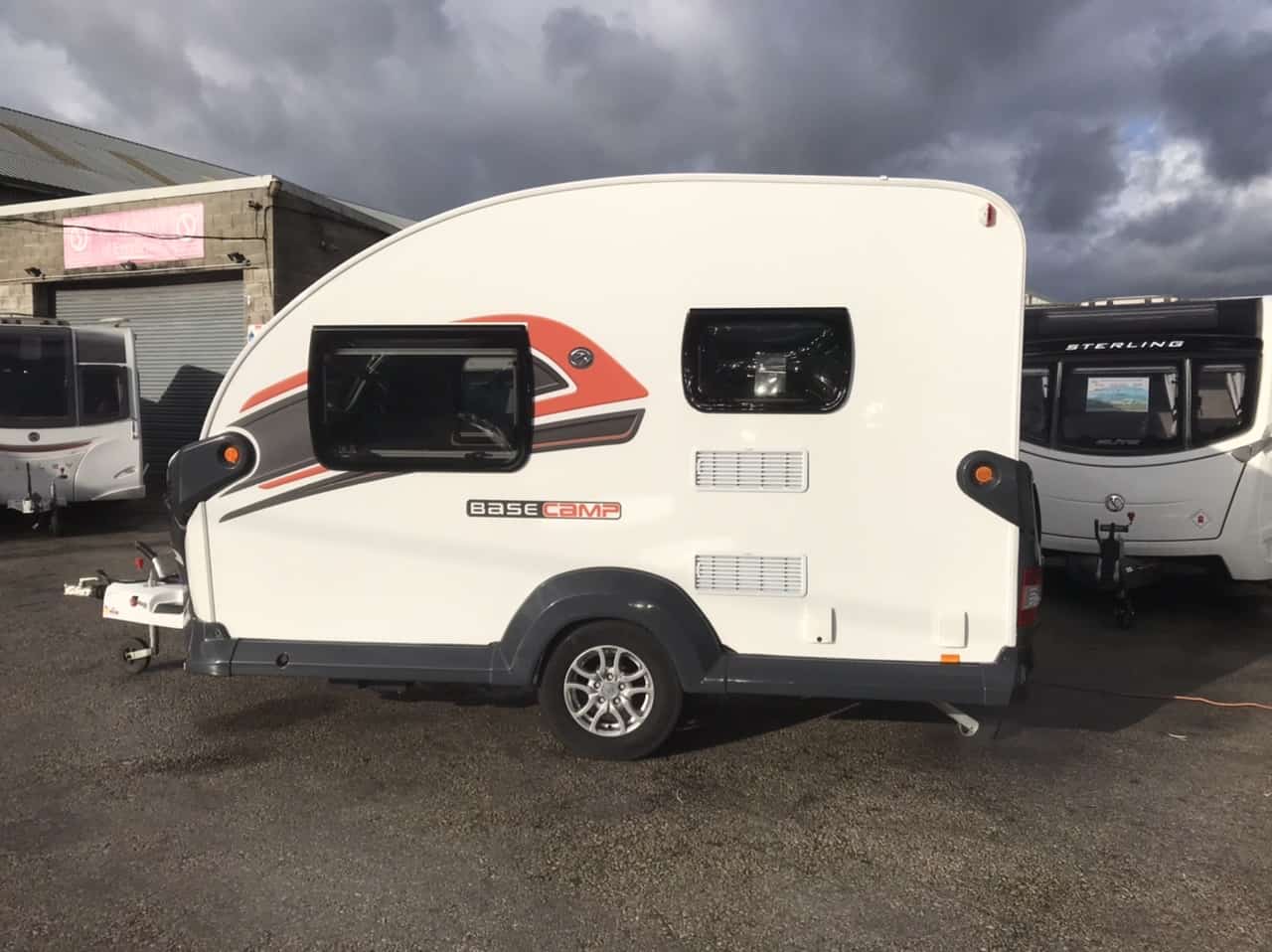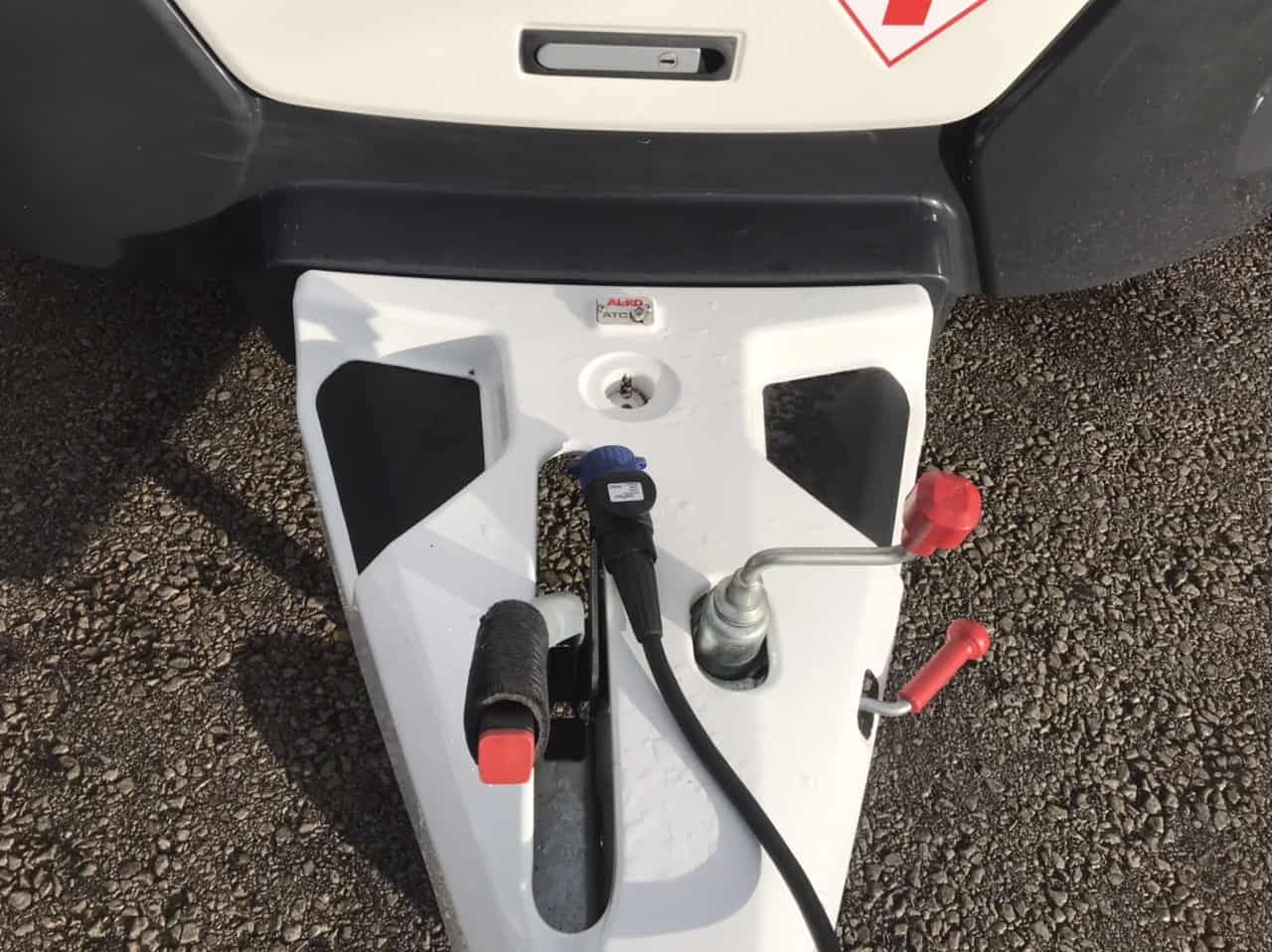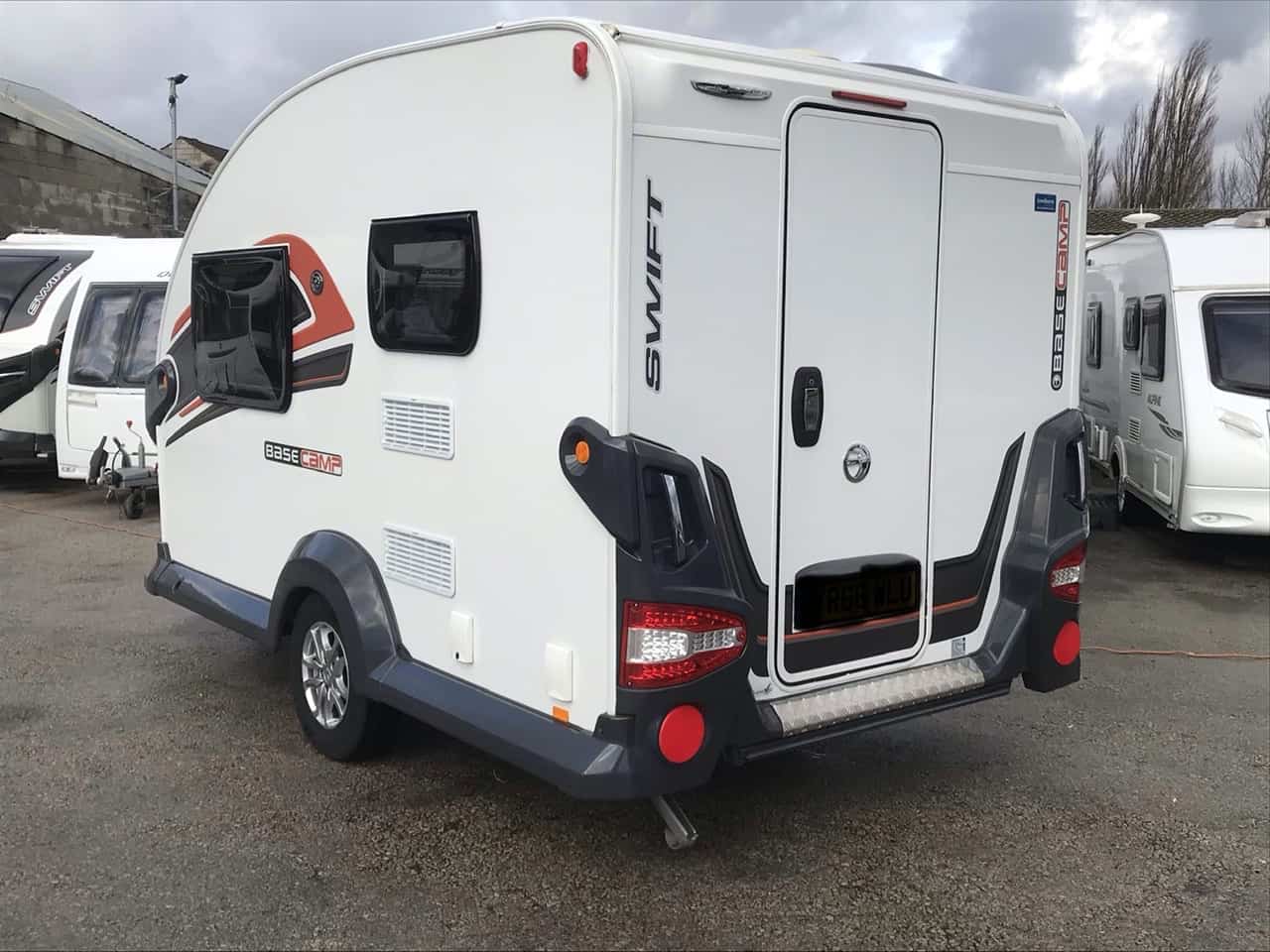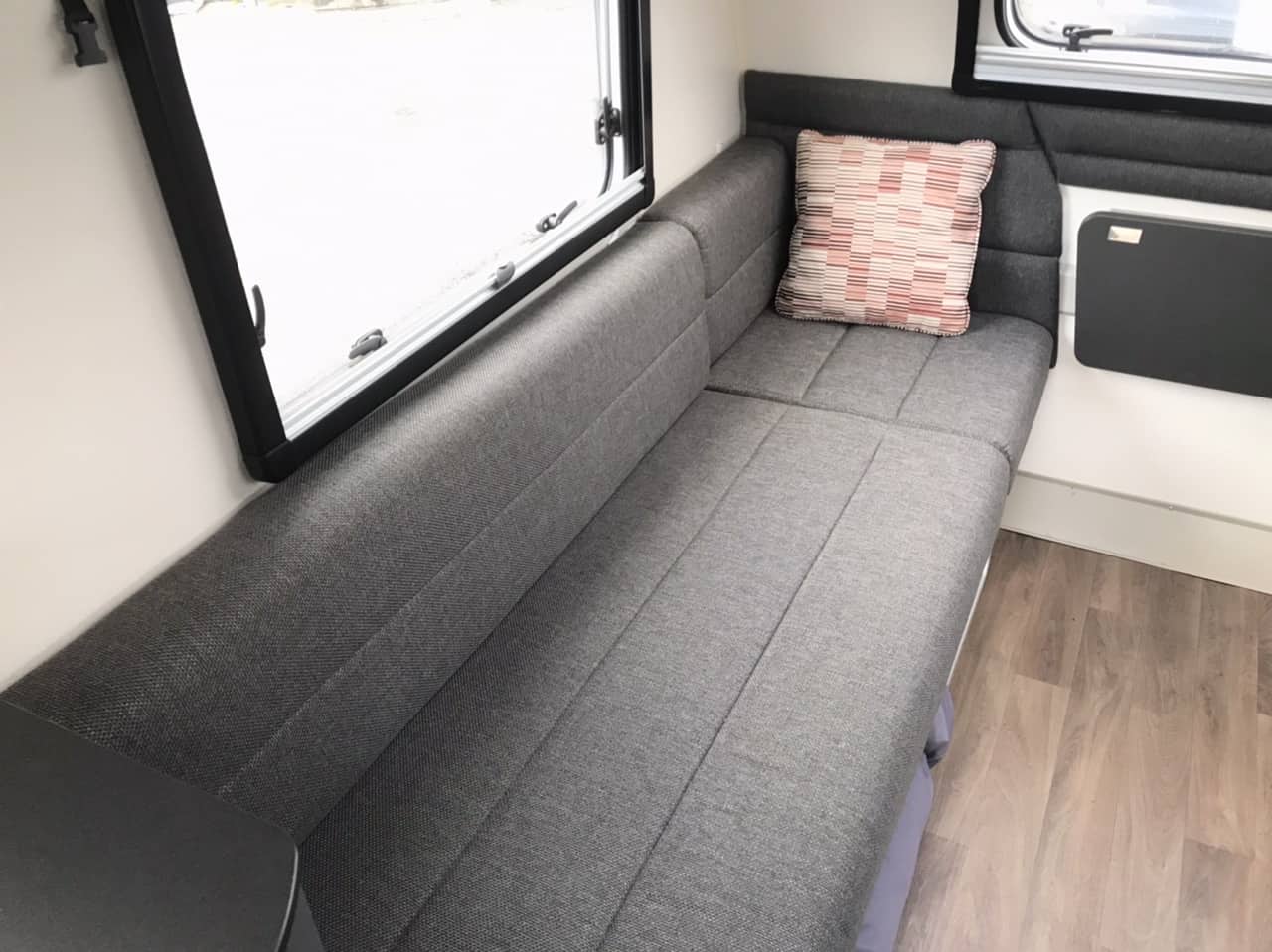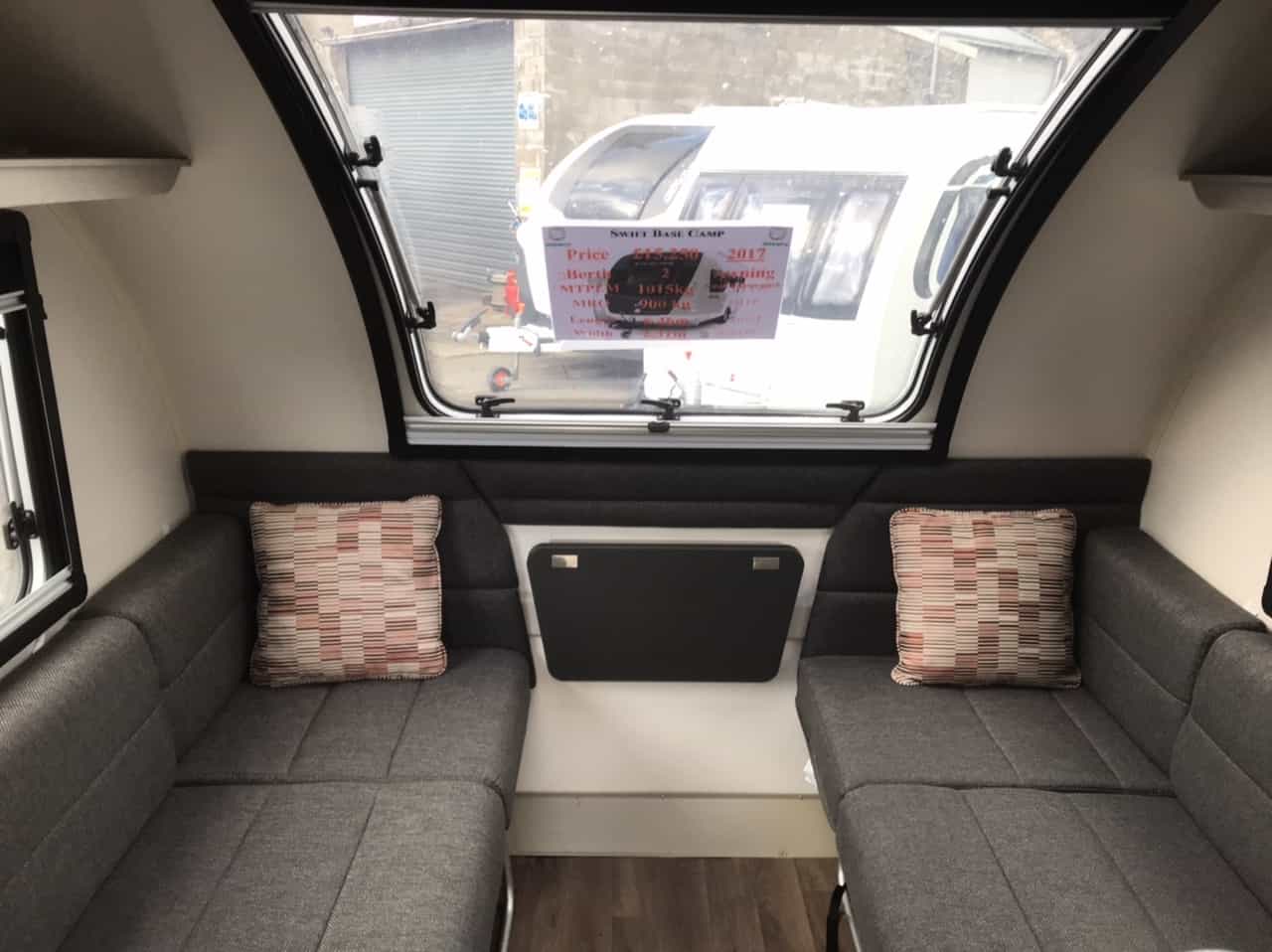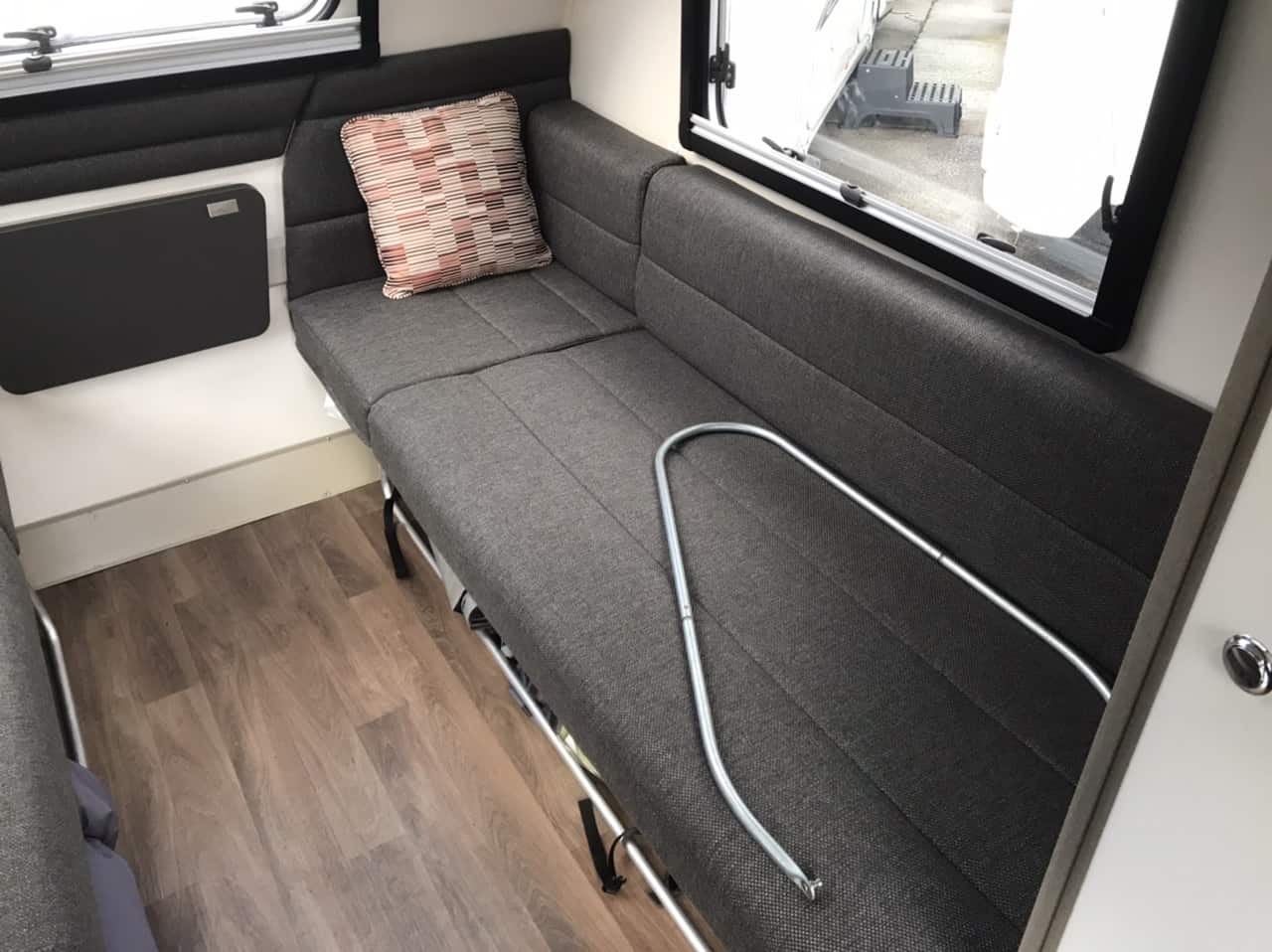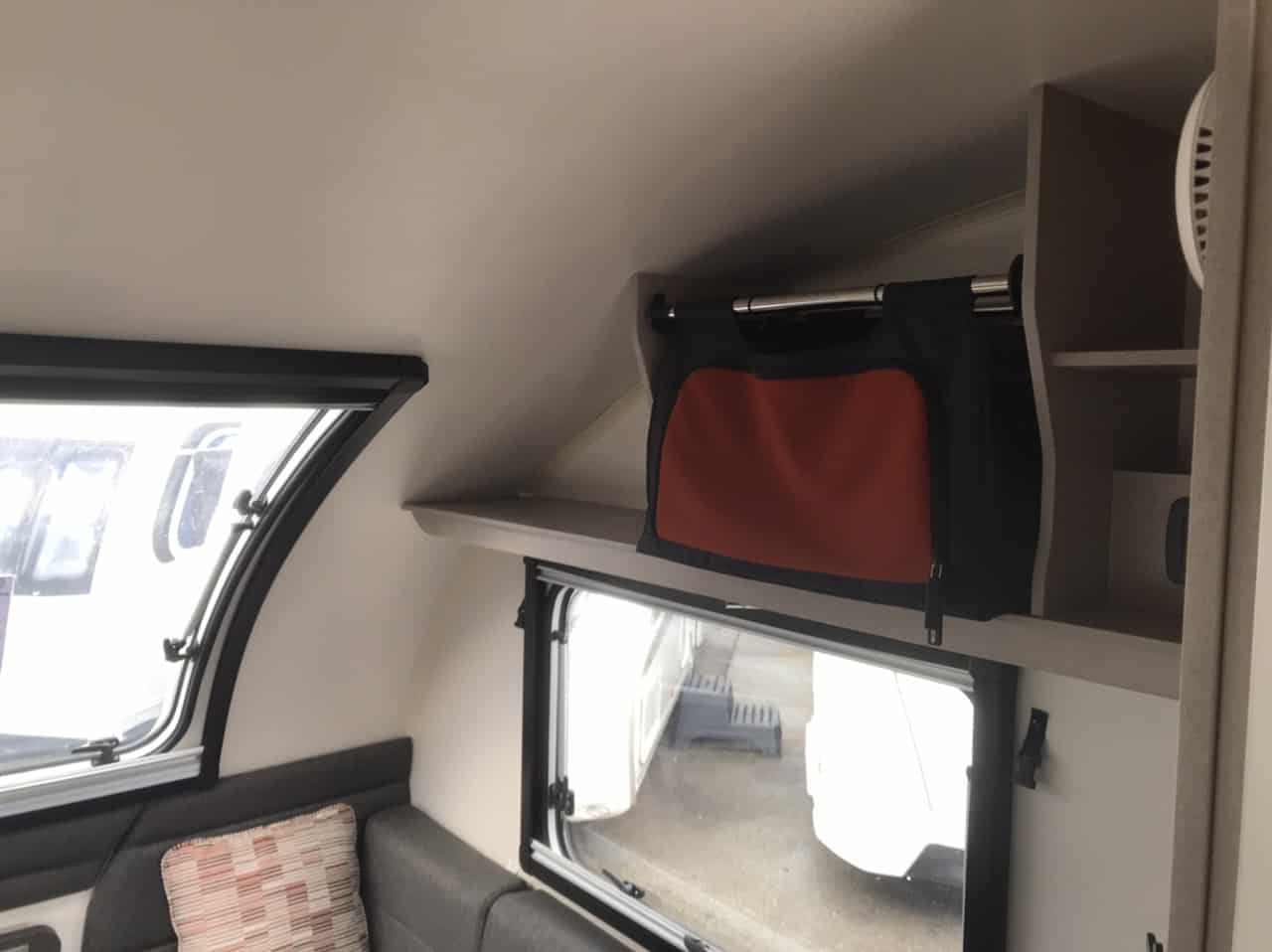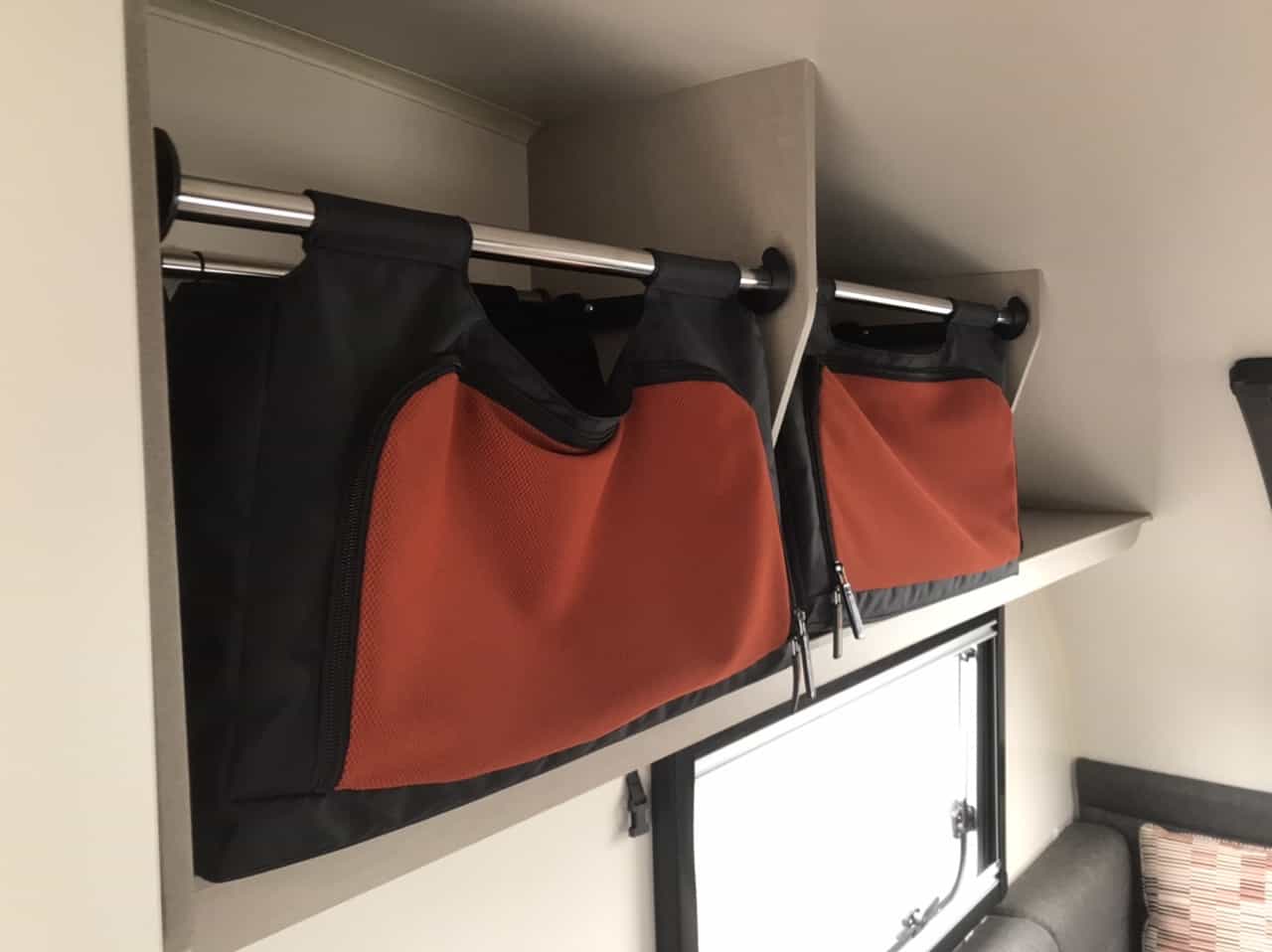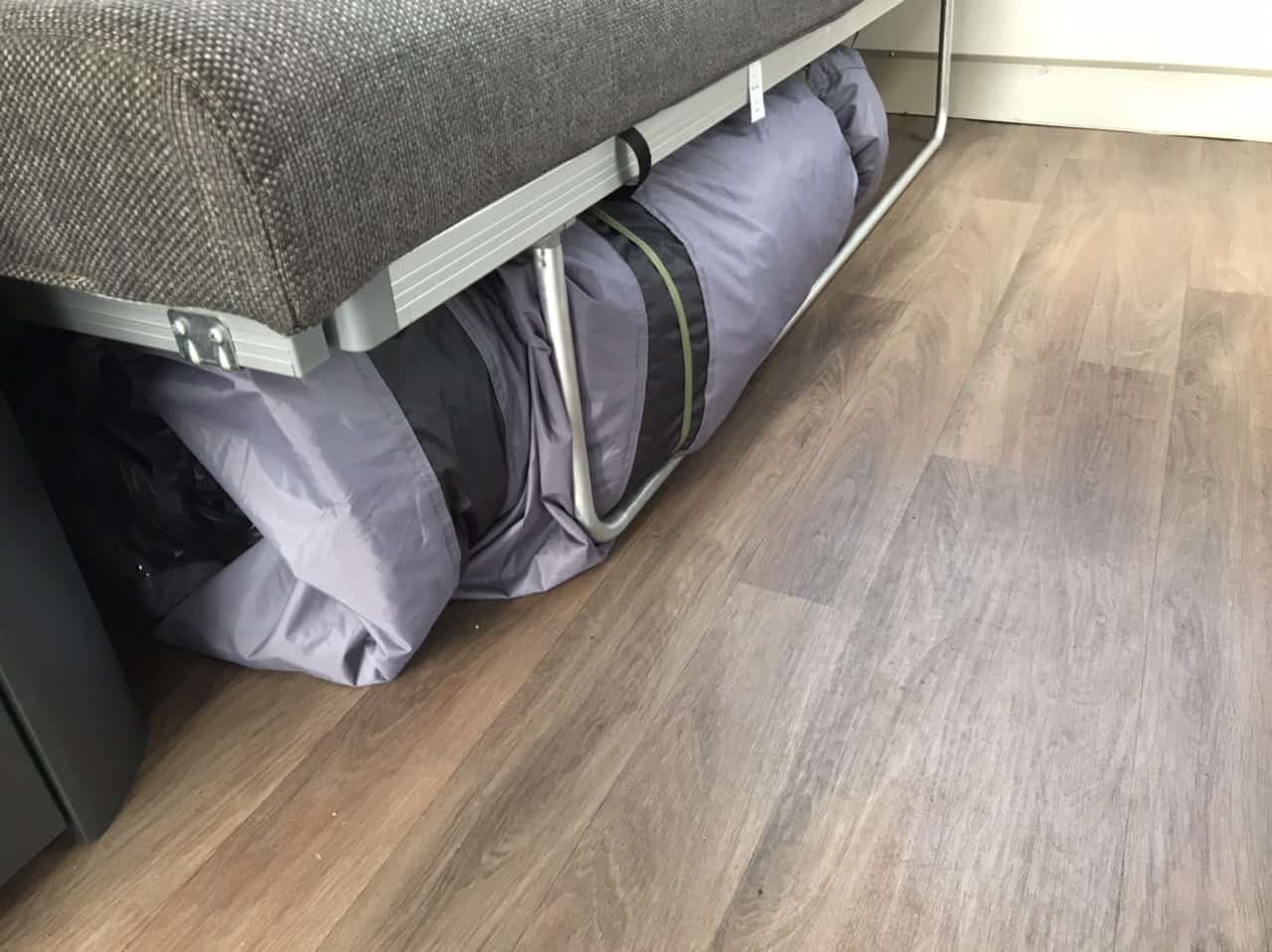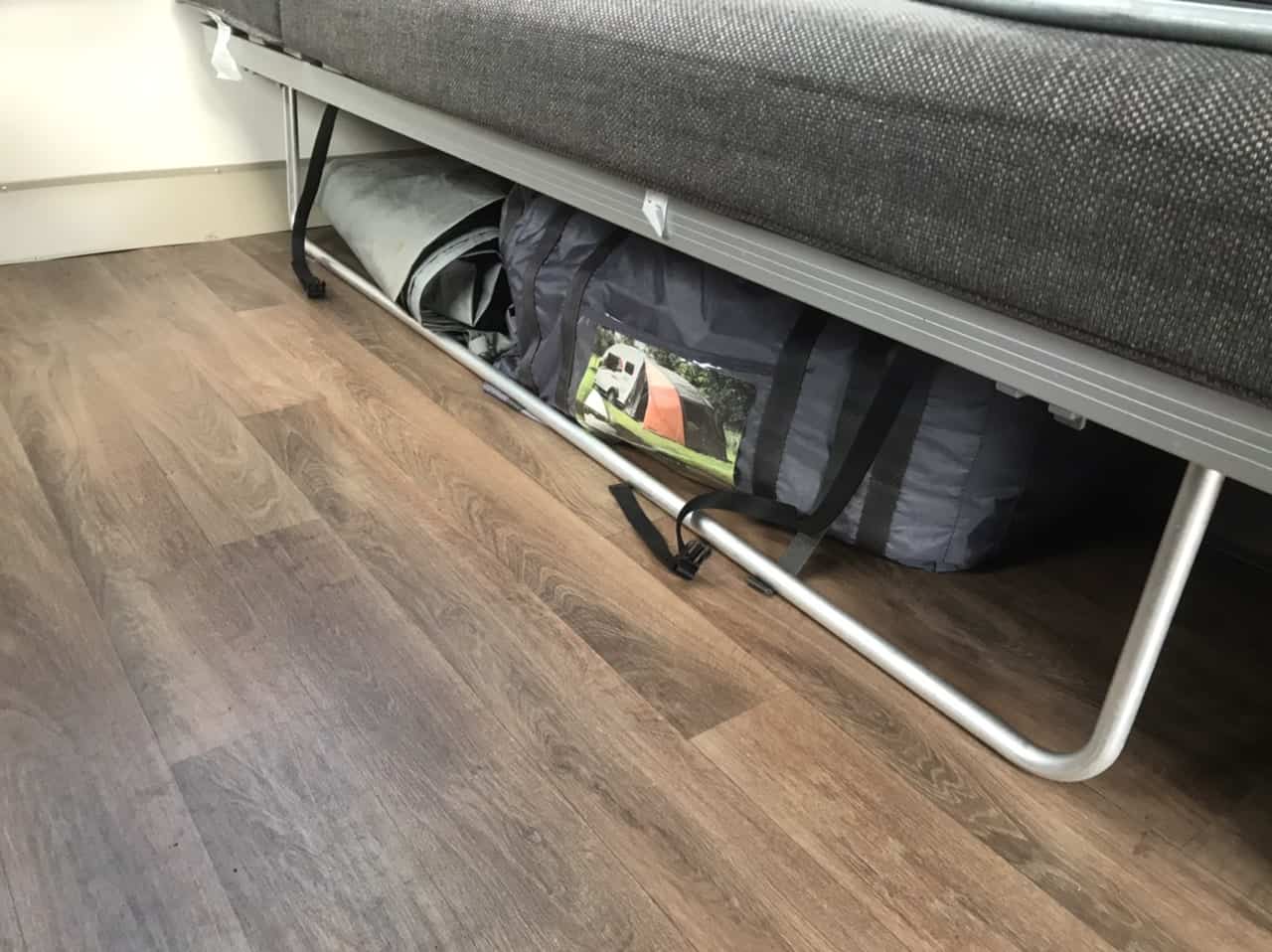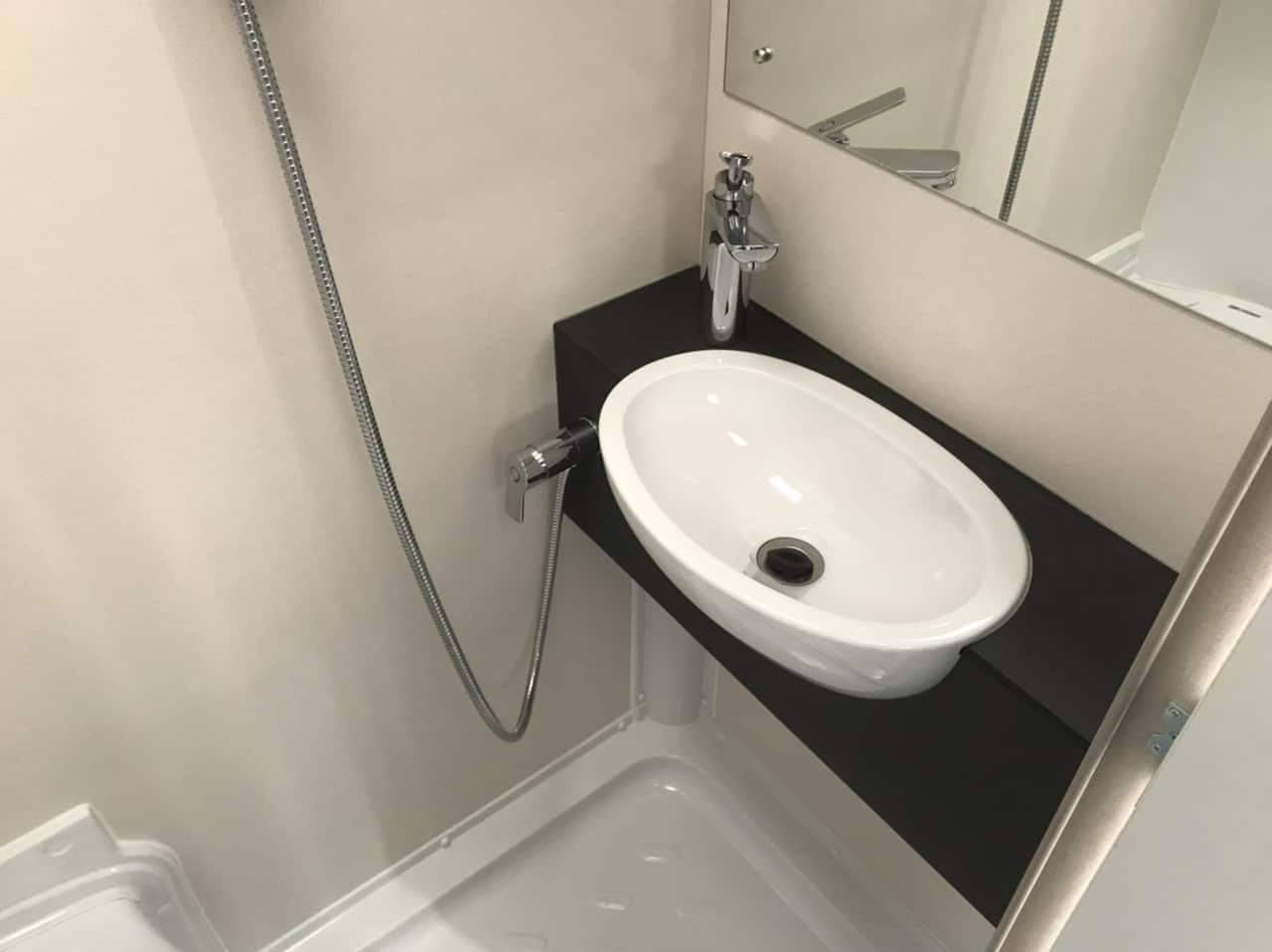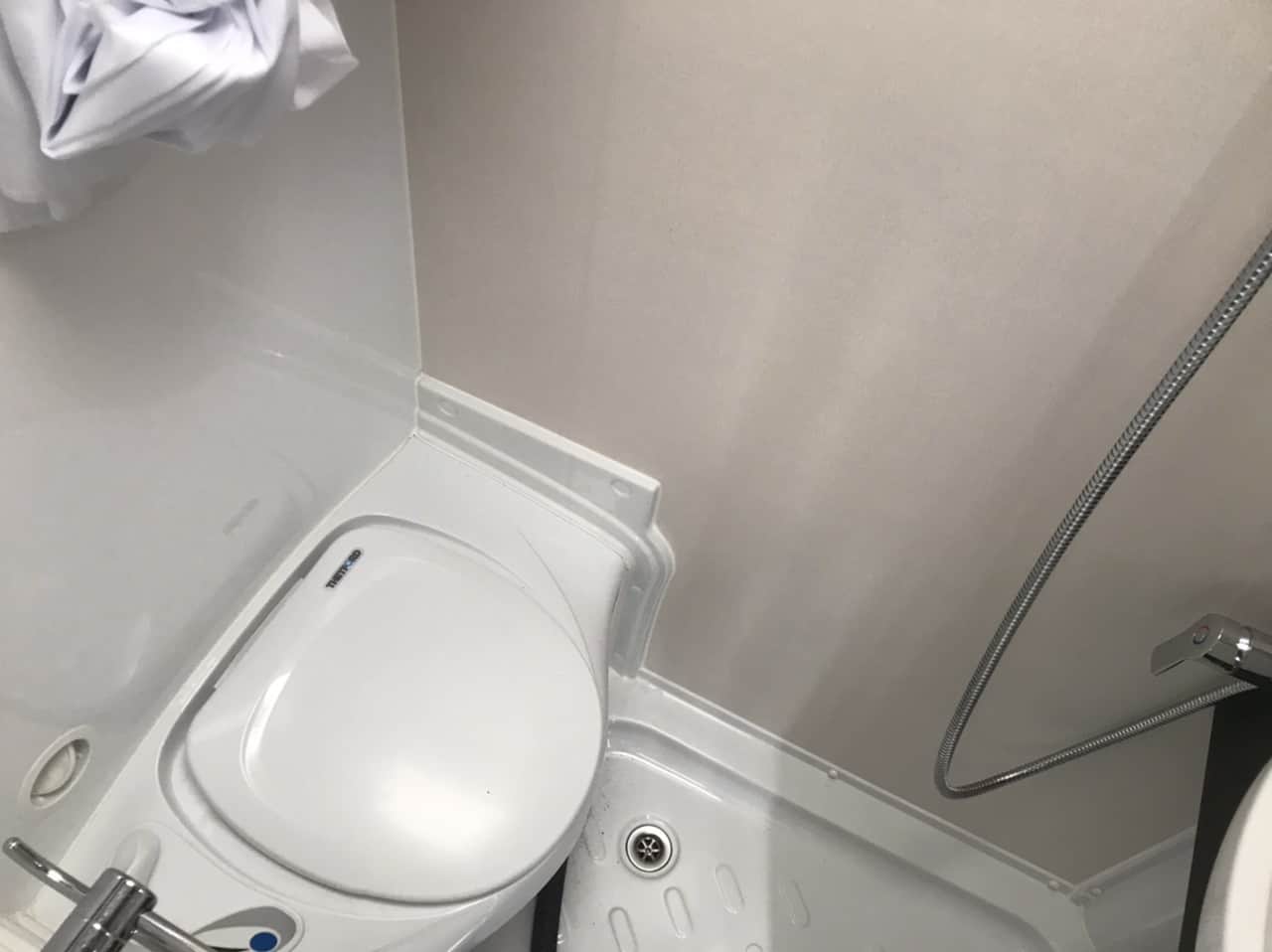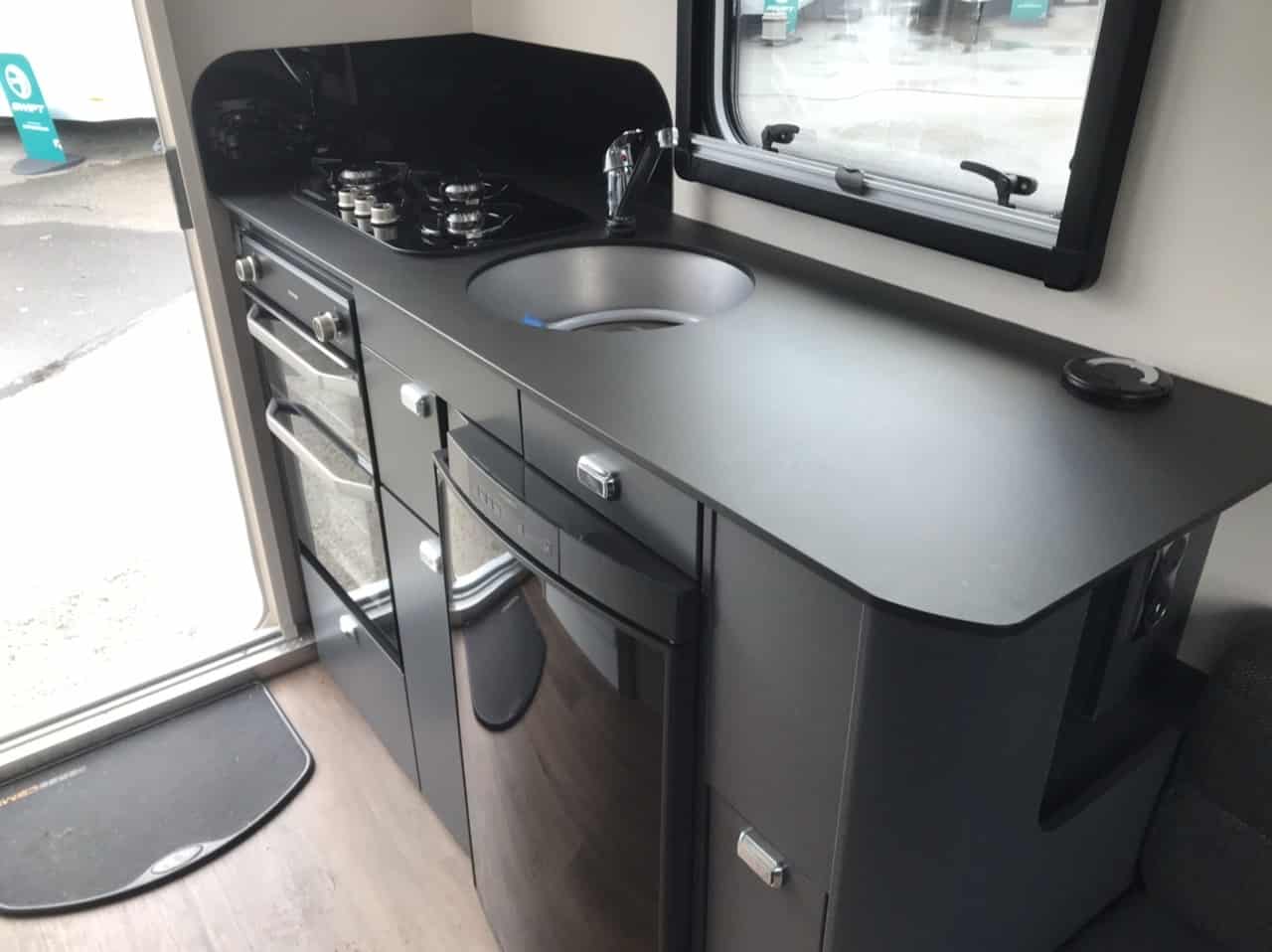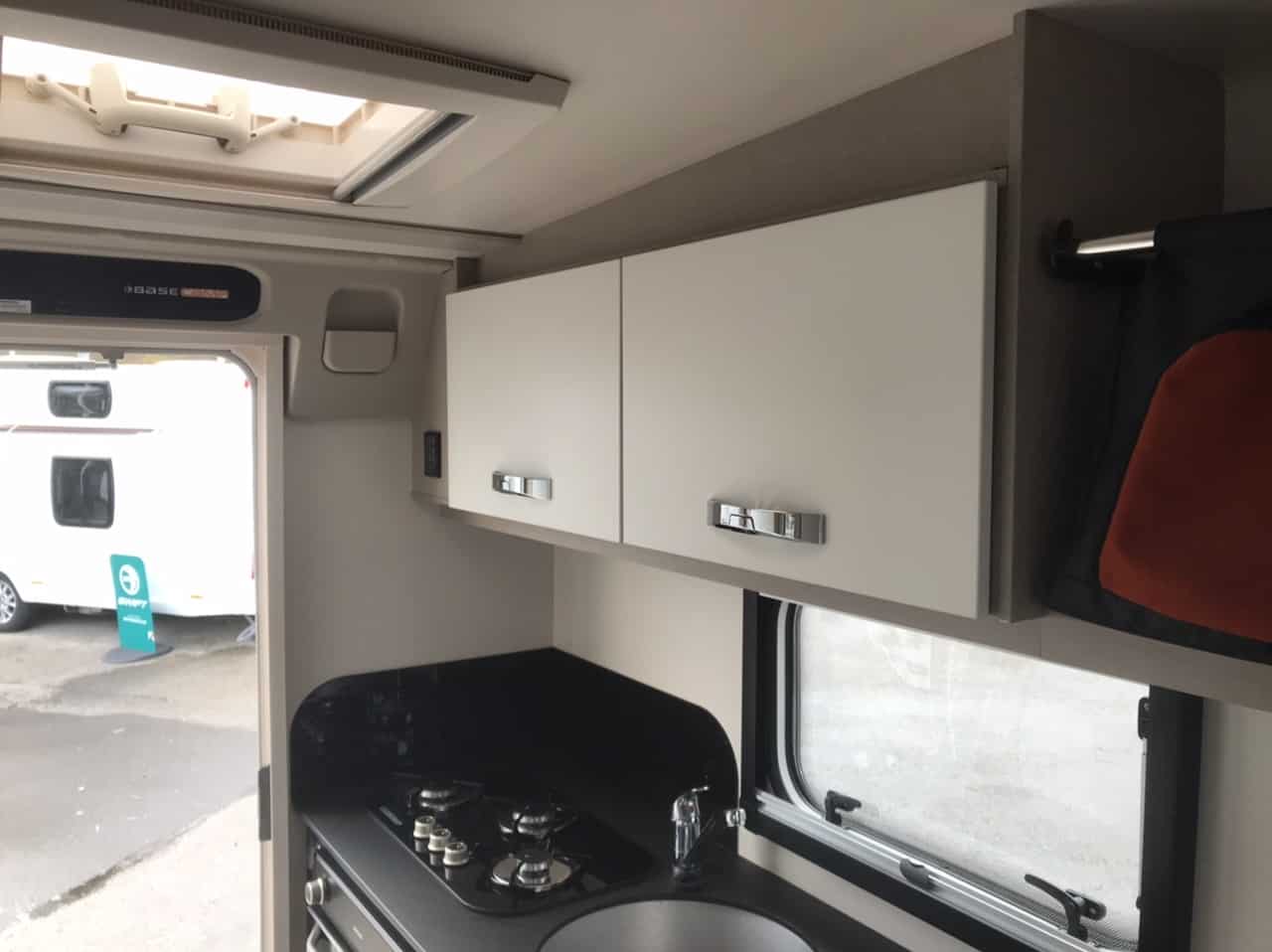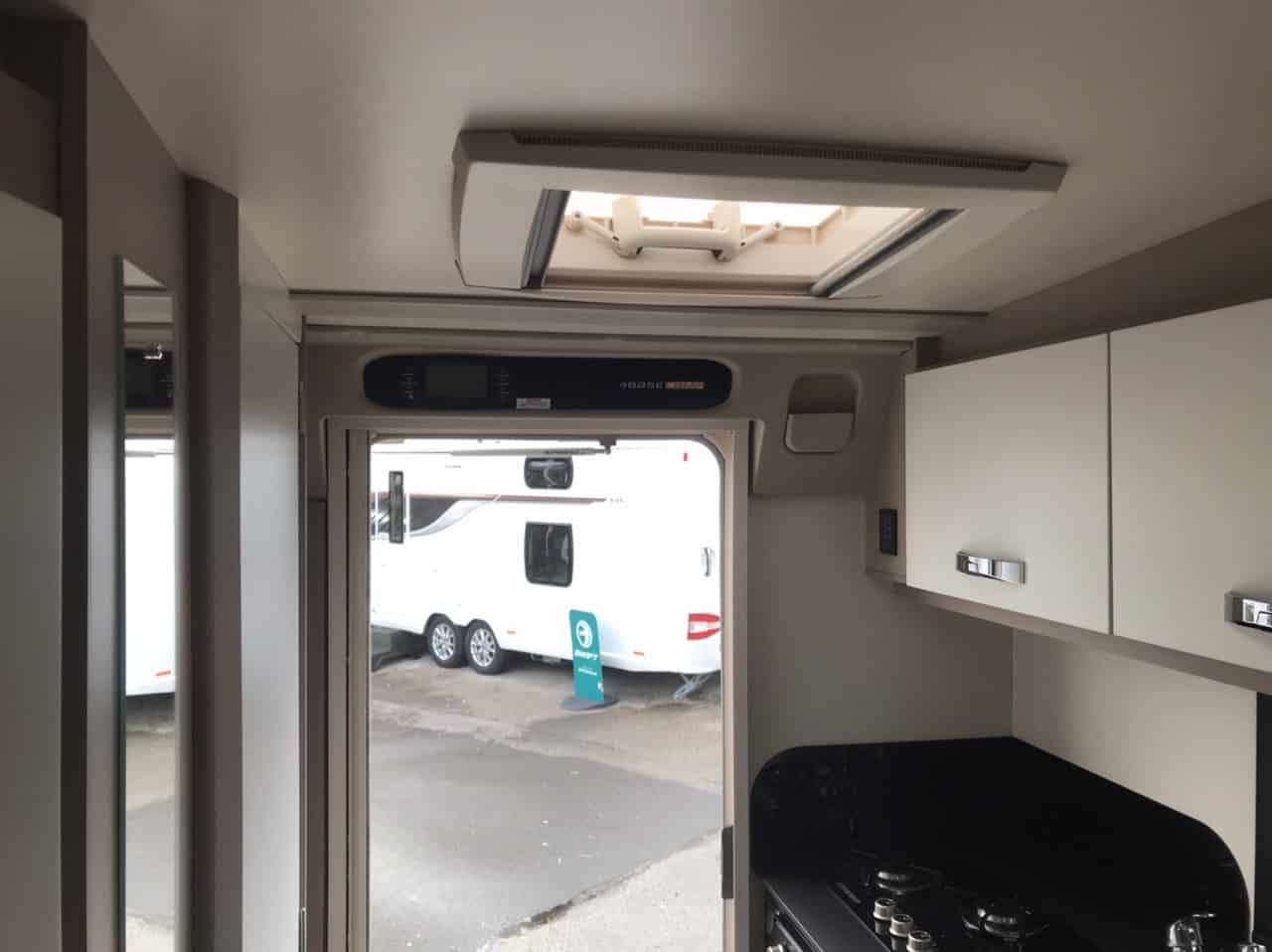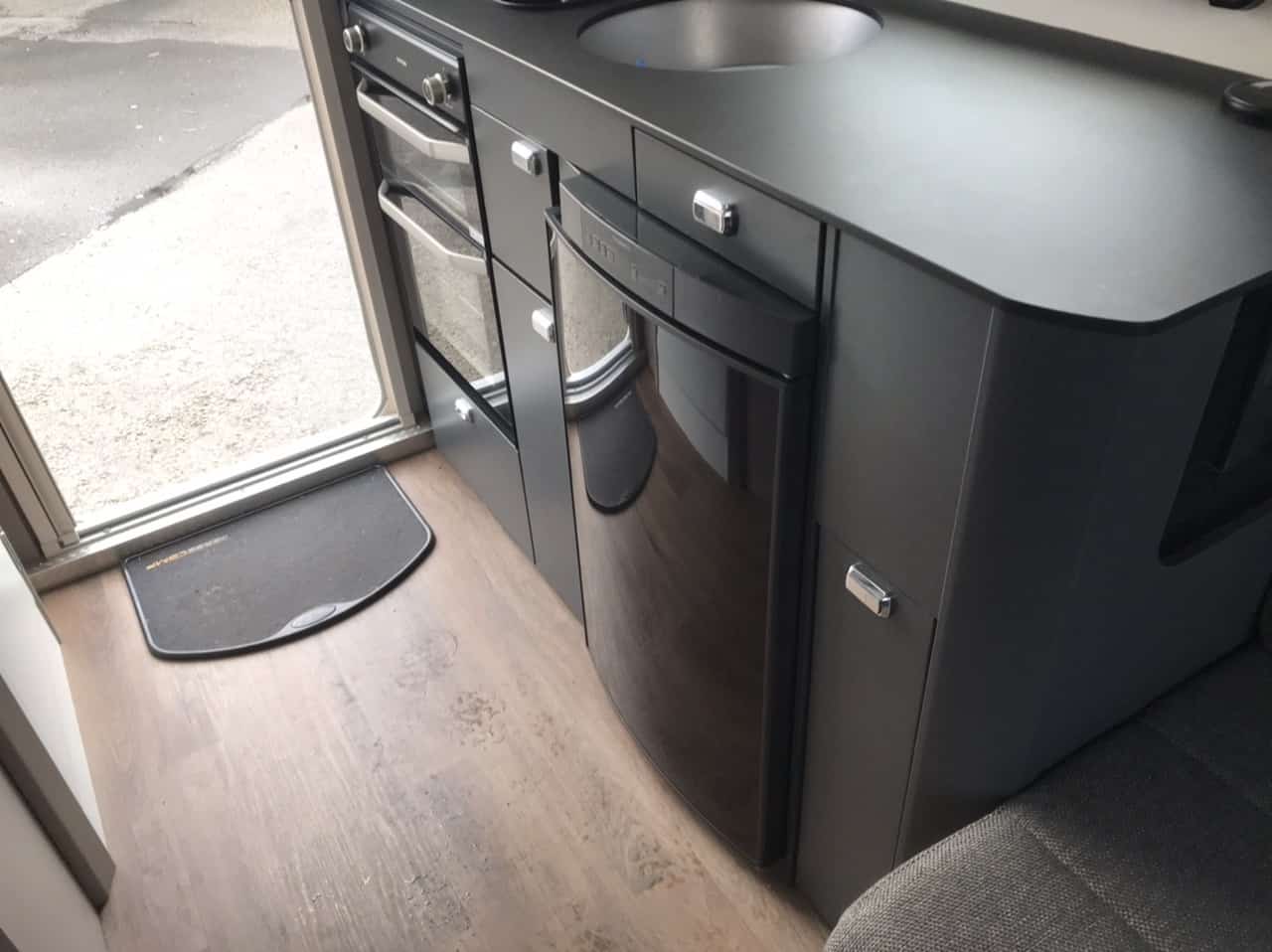 Specification
Year: 2017

Dimensions: 5.10x2.31x2.61m (LxWxH)

Colour: White with Standard graphics

MTPLM: 1015kg

Warranty: Factory

MIRO: 900kg

Axles: 1

Payload: 115kg

Configuration: Rear door

Short Description: Swift has cleverly included removable canvas bags in place of overhead lockers,You can say it's a radical departure for an otherwise mainstream brand. You can say it's really all aimed at outdoor type

Featured Badge: Just In

Price: 15250

Condition: Used

Manufacturer: Swift

Berth: 2 Berth
Layout

Click here to englarge layout view
Description
Swift Basecamp plus 2017
Swift Basecamp plus 2017,
Fitted with ATC and the Vango air Awning.
2017 Practical Caravan review is below.
Swift Basecamp plus 2017, Fitted with ATC and the Vango air Awning. 2017
Practical Caravan review is below.
Overview,
Swift has cleverly included removable canvas bags in place of overhead lockers, You can say it's a radical departure for an otherwise mainstream brand. You can say it's really all aimed at outdoor types. You can say it's a crossover vehicle. You can even say that, at £16,785, it looks a bit pricey. But whatever you say, Swift's new Basecamp caravan has been eagerly awaited, certainly if the crowd gathering to see its launch at last October's NEC show was anything to go by. Swift is certainly not the only manufacturer to offer tourers designed for people who want to take bulky sporting equipment away with them, of course. Many Continental manufacturers would claim to do the same. The idea of having a caravan built to go with a specific awning is also not original – and in Swift's case the Vango Airbeam awning that is designed to fit at the back of the Basecamp is a £795 optional extra. But the Basecamp is a British take on this idea. So we thought it would be most appropriate to test it over four days of activity in wintry Britain (the North York Moors, to be precise). Our model was a Basecamp Plus. This means it includes external mains, gas barbecue and shower points, a solar panel, a TV aerial and bracket, a door flyscreen and a Thetford oven and grill – all for an extra £595. That increases both the MiRO and MTPLM by 25kg to keep the same 111kg payload allowance. Swift has a whole selection of graphics packages to choose from. Ours featured a very mod-like target symbol. The red colour perfectly matched the Jeep Renegade we brought along to tow it, but you can also go for a union flag, a honeycomb, or all manner of swishes and stripes. As for the shape, one fellow caravanner we met at the Vale of Pickering Caravan Park said it made the van look half-finished. We don't agree: it lends the van a distinctive appearance on the road, and means that when you arrive you get a huge panoramic window through which you can truly let the outside in. Purists note: you are always going to have branding on the outside, so at least the vertical 'Swift' decals look distinctive. The sci-fi 'Basecamp' logo you see inside and out also matches the sense of adventure this van is meant to inspire. Balanced panel side walls with GRP outer and inner skins. GRP is more impact resistant than aluminium and can be easily repaired, ensuring long lasting good looks, securing your investment for the future. All fixings are made into the 'PURe' material to a pre-defined depth. 'PURe' is totally impervious to water and has no veins. This means there is no passage for water from the outer skin to the inner wallboard, making the caravan highly Resilient to moisture. TESTED, Extensive safety and durability Testing at the Millbrook track, and cold chamber Testing down to minus 15°C and beyond puts prototypes through conditions most products will never have to experience in a lifetime; all part of the Swift ethos to deliver the best products to you. FLOOR CONSTRUCTION, 'Sandwich' floor construction with ply upper, high rigidity Styrofoam core and GRP outer skin to provide greater durability from the, STEP INTO MORE CONTROL, At the Swift Group we're continually looking for ways to enhance your enjoyment of the outdoors. Swift Command is a real innovation designed, to make your touring experience even more carefree. Now available across the entire caravan and motorhome ranges, this convenient technology makes it easy to manage, monitor and control your onboard systems leaving you free to enjoy your precious leisure time.