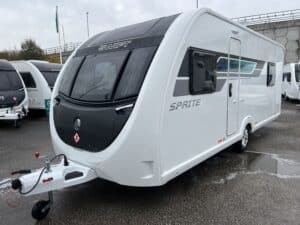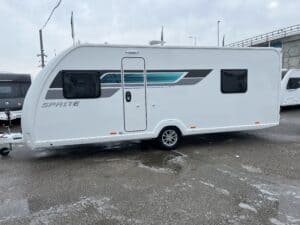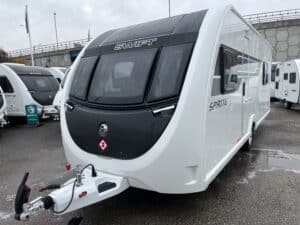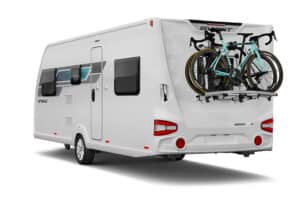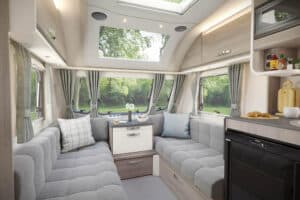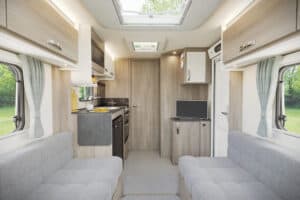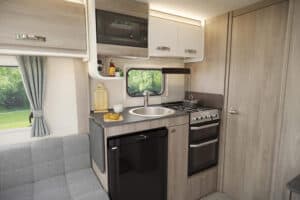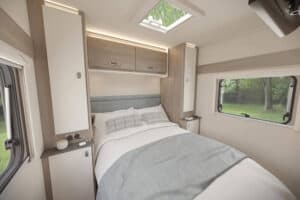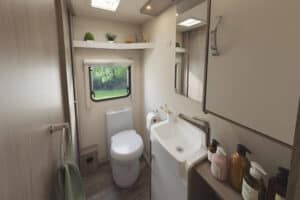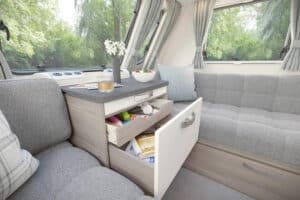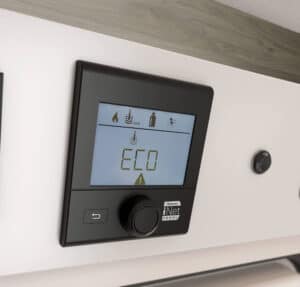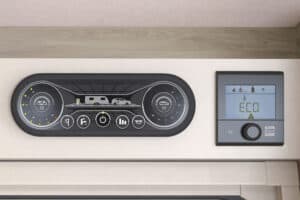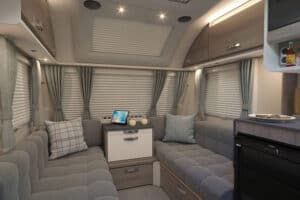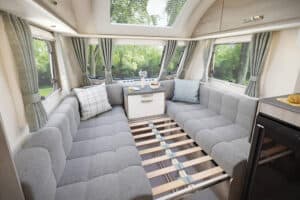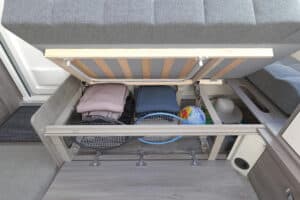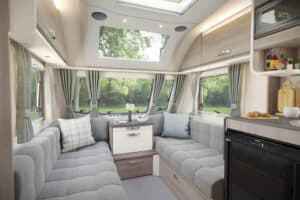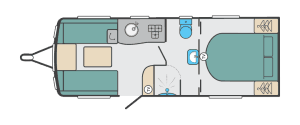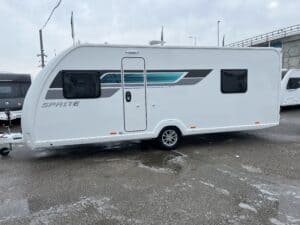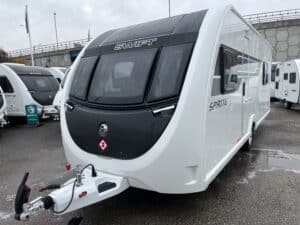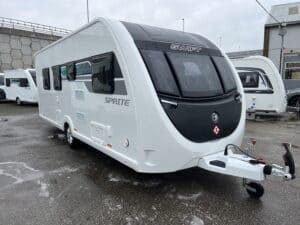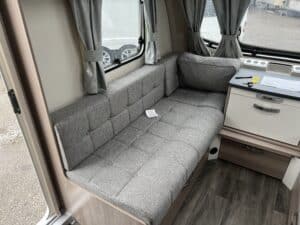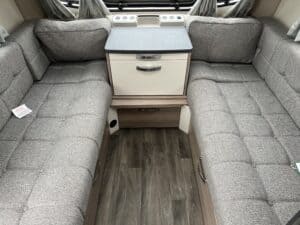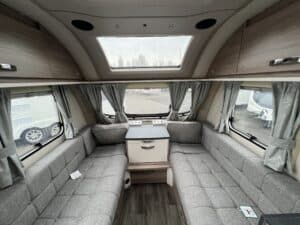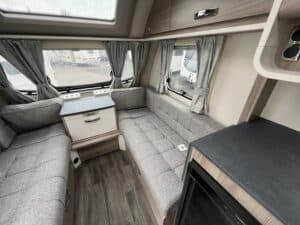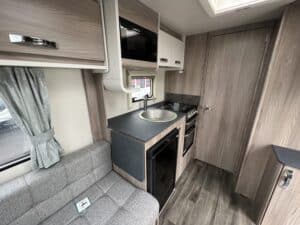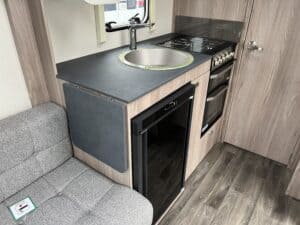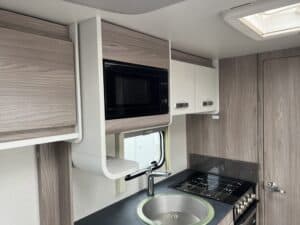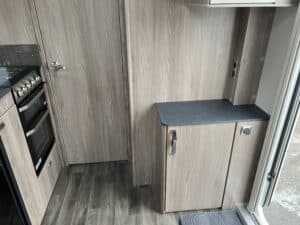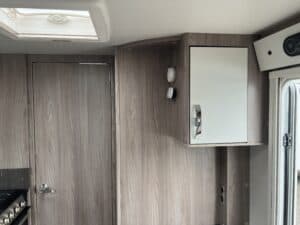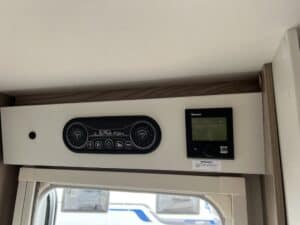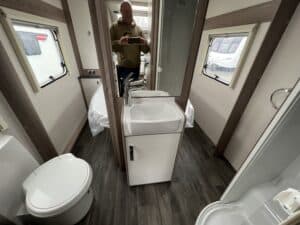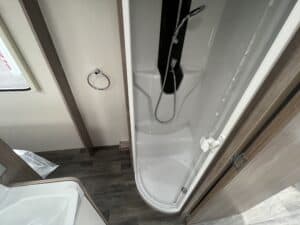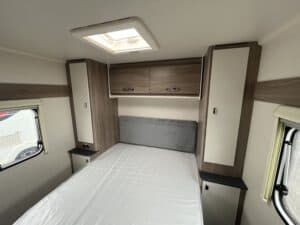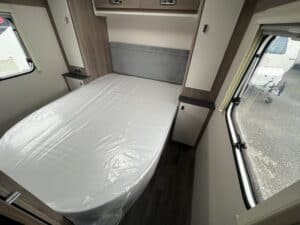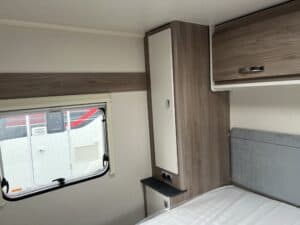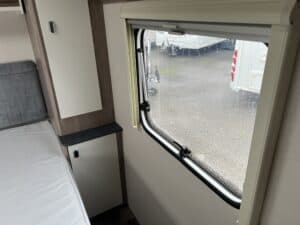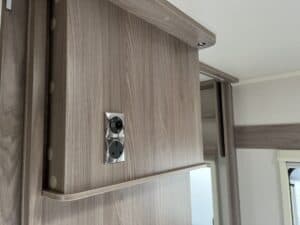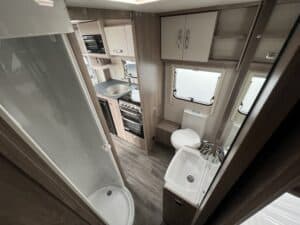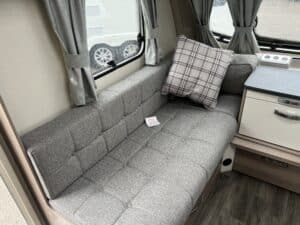 Specification
| | |
| --- | --- |
| Year: 2024 | Layout: rear fixed bed middle washroom |
| Dimensions: 7.54x2.25x2.59m (LxWxH) | Colour: White |
| MTPLM: 1476kg | Warranty: Factory |
| MIRO: 1320kg | Payload: 156kg |
Layout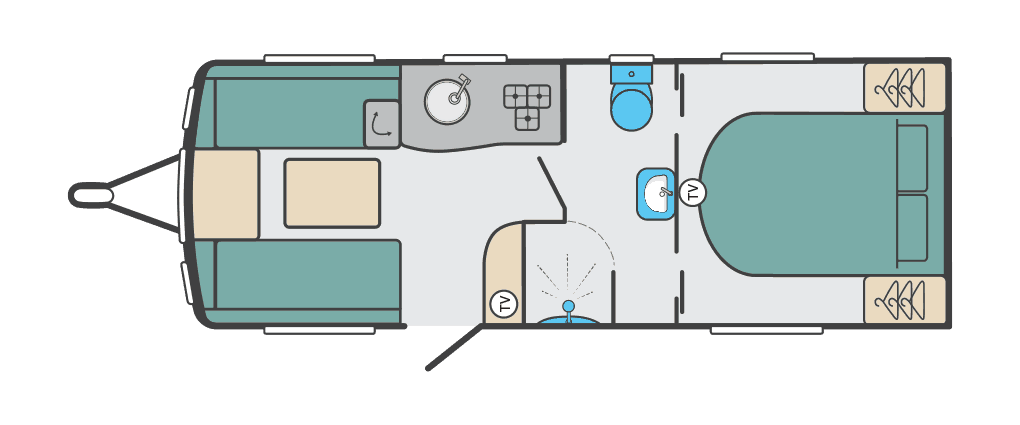 Click here to englarge layout view
Description
Swift Sprite Major 4 EB 2024
Introducing the Swift Sprite Major 4EB 2024 – Your Ticket to Unparalleled Adventure!
🌟 Elevate Your Journey 🌟
Embark on a new era of exploration with the Swift Sprite Major 4EB 2024, the epitome of innovation and comfort in caravan travel. Designed for adventurers who crave both style and substance, this caravan promises an unforgettable escape into the great outdoors.
✨ Key Features ✨
1. **Efficient Space Utilization**: The Sprite Major 4EB 2024 boasts a cleverly designed interior that maximizes space without compromising on luxury. Experience the freedom to move and relax in a caravan that feels like home.
2. **Cutting-edge Technology**: Stay connected on the road with integrated smart technology. From advanced infotainment systems to energy-efficient utilities, the Sprite Major 4EB 2024 is a seamless blend of convenience and modernity.
3. **Panoramic Views**: Immerse yourself in the beauty of your surroundings through panoramic windows. The caravan's thoughtful design allows you to enjoy breathtaking landscapes from the comfort of your cozy interior.
4. **All-Season Comfort**: No matter the weather, the Sprite Major 4EB 2024 keeps you comfortable. With top-of-the-line insulation and climate control features, you can chase the sun or embrace the snow with equal ease.
5. **Flexible Sleeping Arrangements**: Accommodate your travel companions with versatile sleeping arrangements. The caravan features comfortable beds and convertible spaces, ensuring everyone gets a good night's rest.
🚀 Why Choose Sprite Major 4EB 2024? 🚀
✅ **Style Meets Substance**: Make a statement with the sleek and modern exterior, while enjoying a cozy, well-appointed interior.
✅ **Easy Towing**: The Sprite Major 4EB 2024 is designed for hassle-free towing, making it the perfect companion for both experienced and novice travelers.
✅ **Unmatched Quality**: Crafted with precision and durability, this caravan is built to withstand the rigors of the open road, ensuring longevity and reliability.
🌐 Where Will Your Adventure Begin? 🌐
The Swift Sprite Major 4EB 2024 is more than a caravan; it's a gateway to a world of possibilities. Whether you're a weekend wanderer or a long-term nomad, your journey begins with Swift. Join the caravan revolution and redefine the way you explore.
Visit our website or your nearest dealer today to experience the Swift Sprite Major 4EB 2024 – Where Every Journey Feels Like Home. Adventure awaits!
2024 Swift Sprite Major 4 EB 2
The UK's best-selling and award-winning Swift Sprite touring caravan
http://Watch the full Sprite Video here.
From: £24,995
With a continued focus on value for money and an array of layouts, Sprite has something to offer every type of family. As always, Sprite is packed full with all the essentials to maintain its perennial popularity, and with an exceptional specification as standard, Sprite is a great choice for endless fun and getaways.
Comfy living
Bluemoon soft furnishing scheme with complementary
carpet colour.
Sunroof
Panoramic sunroof with integrated curved blind system,
recessed lighting and speakers
Storage with charging area
Wide front chest featuring a soft close drawer with concealed
drawer inside and slide-out extending top. Plus, stylish front
binnacle with chrome effect socket surround, ideal for charging
devices (except Quattro EW and Alpine 4).
Equipped kitchen
Fully equipped kitchen with Dometic (Series 10) 98 litre under
counter fridge with electronic ignition, flatbed microwave,
thermostatic oven and grill, and three-burner gas hob.
Charging points Under locker twin USB points (model specific).
TV point
TV point with 230V, 12V and aerial sockets
Control panel
User-friendly 12V control panel with battery selection, battery
state, lighting control and water pump circuit control.
Truma heating control panel
Truma dual fuel heating for year-round comfort.
For more details please contact Alan Sheldon on 01614866055.